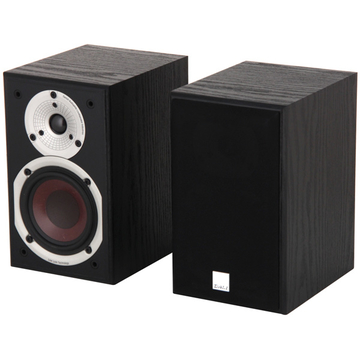 We are seriously impressed with the sound from the smaller bookshelf 'Spektor' range speakers from DALI, when used with the NovaFidelity X14 server/streamer/CDripper/amplifier.
The powerful 30W amplifier in the NovaFidelity matches the small sized Spektor 1 and Spektor 2 speakers so well. The smaller Spektor1's make great desk speakers, or tiny shelf mounted speakers for the smaller room - but dont be fooled by their size, when playing music through the X14, they offer an impressively musical sound stage, with lovely coherence across the frequencies, from bass notes that sound like notes, not boom, to a delicate mid range that sounds particularly good with voice and close miked instruments, up to a sweet top end. We are always rather suspicious of 5 star reviews for the large well known speaker brands (with lots of marketing budget!), but the outstanding reviews this speaker range has been getting are well deserved. The slightly larger Spektor 2's offer more bass detail and more three dimentionallity when stand mounted, perfect for larger rooms where you do not want speakers to overwhelm, either visually, or bass boom wise. For 'double sized' rooms and a BIG sound, why not consider an additional active sub-bass hidden away.
Ask us about our special price combination with these DALI Spektor speakers + NovaFidelity X14 with 500GB or 1TB SSD storage, or other front end option such as a turntable. You will not be disapointed!